Velbus distribution terminal, distribution rail to distribute your bus in the distribution box. Programming cable, rail connector, weather station, etc..
Read more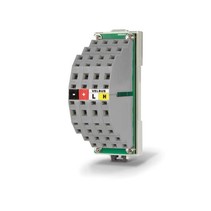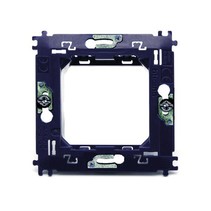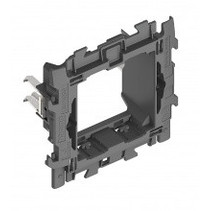 Voor 16:00 besteld, morgen in huis

Professioneel advies

Verzending via Bpost, thuis levering of postpunt
Velbus accessories
Highly recommended accessories for a flawless operation of your velbus.
You can use Velbus cable UTP cable, but it is only 0.4mm thick and breaks off if you bend the wires too much. It is better to use bus cable off EIB cable, which is 0.8 mm thick and also has the right colors; roor / black for power and yellow / white for the data channel.
If problems with Velbus are reported, 99% of situations are a situation where there is a malfunction or poor contact in the connections of the bus connections. Every do-it-yourself installer tries to save, but do not put it on the connectors of your Velbus. Connect a maximum of 2 wires per connection point, never 3 or even more!
Use the Velbus distribution connector in your distribution box if you want to connect to several places, Velbus should not be connected in a loop, it is also allowed in star wiring.
Connect modules in the cabinet through the busbar rather than with individual wires, it saves you time and a lot of load afterwards if a module is not found on the bus.
For programming you need a USB cable with USB A male and USB B male.
To attach the glass control you have 2 possible module holders.
The VMBGPFS for a flush-mounted box with screws.
The VMBGPFK for a flush-mounted box without screws
In this category you will also find the weather station, which can be connected directly to the bus.