Four-fold push button for Niko Home Control
4-fold push button with LED for Niko Home Control, available in all Niko colors. These pushbuttons have four action buttons that control the Niko Home Control functions.
Read more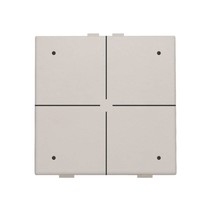 Voor 16:00 besteld, morgen in huis

Professioneel advies

Verzending via Bpost, thuis levering of postpunt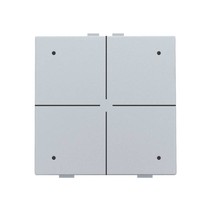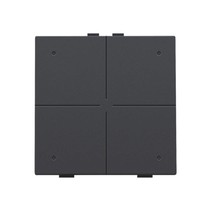 The quadruple push button has four action buttons.
With each of these action buttons, the resident can control a light point or a light circuit, dim or dim down a dimmable light point or create an atmosphere.
Each action button is available with or without LED indication. The push buttons with LED have an amber indication LED to indicate the status of the action.
You confirm the push button on the wall print via a click mechanism.