Dimmer base and finishing kits for Niko LED push-button dimmers. Finishing set can be ordered separately.
Read more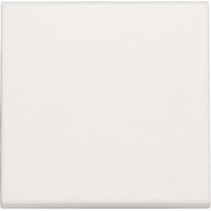 Voor 16:00 besteld, morgen in huis

Professioneel advies

Verzending via Bpost, thuis levering of postpunt
The use of push button dimmers is possible in different configurations.
Pressing the button briefly turns the light on / off. The dimmer operates for a long time. Pressing again reverses the dimming direction.
Can be used in single-pole, alternating or cross-circuits. The switches are replaced by a simple push button. You can connect up to 30 pushbuttons in parallel to operate the dimmer.
Select the dimmer that applies to you and choose an appropriate finishing kit (the button itself) and possibly a cover plate for mounting around it. With multiple cover plates, it is important to take the center distance into account.
At a distance of 60 mm, choose vertical cover plates.
At a center distance of 71 mm, choose horizontal cover plates. Also for vertical mounting in hollow wall flush-mounted boxes, the center distance is always 71mm.