Buy the assembled product for a better price than the individual parts.
Read more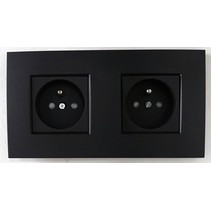 The product is offered in kit form to make it easier to fill your shopping cart, the products are delivered in separate components.
First the sockets are mounted in a flush-mounted box, then the finishing set is screwed on and finally the cover plate.