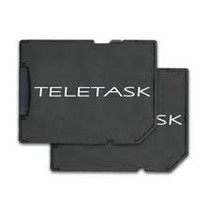 Voor 16:00 besteld, morgen in huis

Professioneel advies

Verzending via Bpost, thuis levering of postpunt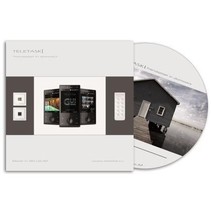 TELETASK is an ISO9001 certified family business that was founded in 1984. TELETASK guarantees you high quality and reliable home automation solutions for the better-modern home where integration can add value. We focus both on improving your comfort and safety and on the rational use of energy. TELETASK is a pioneer in the home automation landscape and is today one of the world's largest producers of solutions in 'smart' high-quality and low-energy homes and buildings. TELETASK is the company with the greatest experience worldwide and offers you products of high quality with a proven past.
The products have a timeless and exclusive design with a large number of possibilities and a top quality level, which guarantees lifelong reliability. TELETASK is a solid partner with an unrivaled experience of more than 30 years in thousands of projects in more than 40 countries.
Our reference portfolio includes smart apartments as well as prestigious residential properties, as well as 30% SME buildings and tower buildings up to 1000 apartments. Smart villages and closed centers with extra services, up to and including supervision on SCADA platforms are among the possibilities.